10 days in Portugal: Lisbon, Lagos, Belem, Sintra & Cascais
As everyone is eagerly waiting for some warm weather to bless us in Toronto, I can't help but reminisce about my trip to Portugal last year. I spent a total of 10 days exploring the vibrant streets of Lisbon, the historical town of Sintra and the beautiful beaches of Cascais and Lagos. Oh, and of course, I can't forget about the best Portuguese egg tarts and seafood!
I share with you a glimpse of my time in each city/area and some tips if you're planning on travelling there in the near future!
Lisbon (Lisboa)
This capital of Portugal, you'll find it to be quite hilly - so bring your comfortable walking shoes! We stayed in the Bairro Alto area, which is central to many attractions and has great nightlife (there's little bars on every street that come alive at night).
Highlights:
Rossio Square - One of Lisbon's main squares with a view of the beach. There's restaurants around the side as well as little markets! It's a good pass through on your way to Alfama
Miradouro da Graça - you'll get your picturesque shot of the whole city from up here! It's a bit of a hike to get up here so enjoy a little drink at the open-air cafe when you make it up.
Ascensor da Gloria - an old tram that takes you from Restauradores Square to Bairro Alto
Park Restaurant & Bar - once a rooftop parking lot that turned into a garden terrace bar. Go just before sunset to get the best photo of Bairro Alto.
Timeout Market - a food hall filled with Portugal's best!
Day trip to Belem & Cascais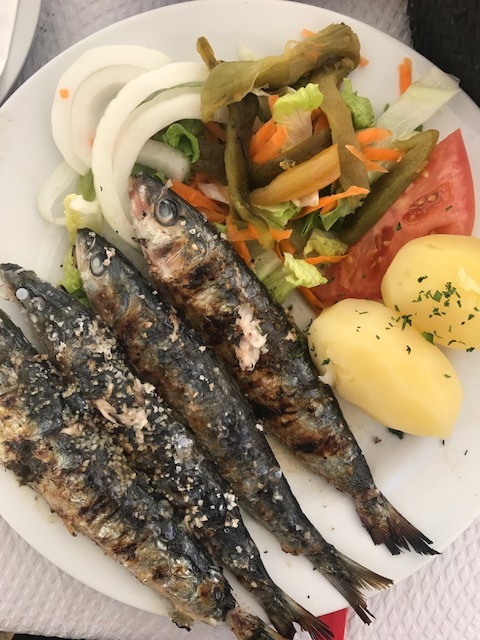 Belem is a half day trip or a full day if you wanted to fully explore all the museums, the Belem tower, etc. We mainly stopped on our way to Cascais - that's right! We spent a day exploring both Belem and Cascais (and it was enough for us to be honest). We took the train and it was just under 10 minutes! You can also take the 15E tram.
Most people go to Belem for Pasteis de Belem - home of the traditional Portuguese egg tart! There's plenty of cafes and restaurants to stop by for food and people watching, but I'd recommend grabbing some food & drinks and eating laying out on the park.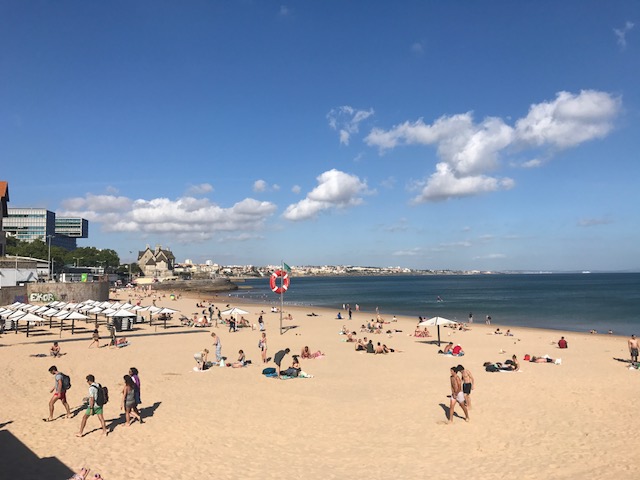 Cascais is on a gorgeous coastline, which explains why it's super crowded in the summer with both tourists and locals on holidays! With beaches, bustling markets, restaurants and shopping, it's definitely a destination close enough to make a day trip out of.
Personally, i loved laying on the beach and strolling by the shore and the market areas.
Tip: take the train round trip for around 4 euros (same one that we took as it has Belem as one of the stops on the way)
Day Trip to Sintra
Unlike the other day trip we took to Belem and Cascais, Sintra is located in the most Western end of Portugal. It's a small but beautiful town filled with pastel coloured buildings. The two main attractions in this town are: Pena Palace and Castle of the Moors.
Note that there's entrance fees to both places! We chose the Pena Palace for its bright colours (and because it was the first of the two stops that our bus made). I do suggest taking the 434 bus all the way up to the attractions because, let me tell you... the hills at Sintra are unreal! It'll take a long time to climb all the way up!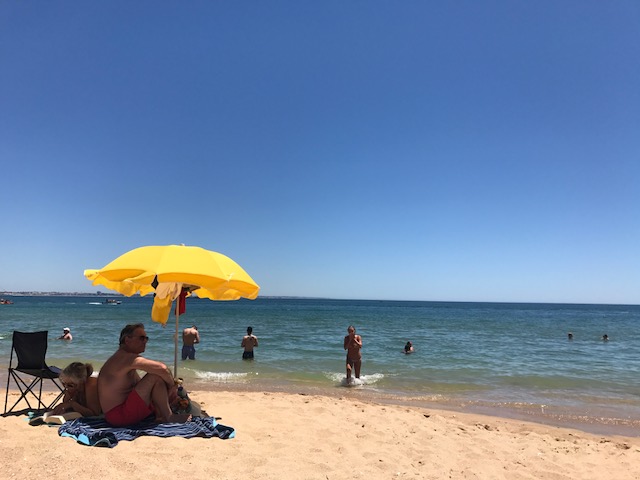 On our 6th day, we made a move to the Southern area of Portugal Algarve region: Lagos. This is where all the locals take their holidays from the city. It's a resort town, famous for its cliffs and atlantic beaches. After we had a taste of the beaches in Cascais, we were really excited to just let loose, drink wine and beach hop everyday! There's also great night life there!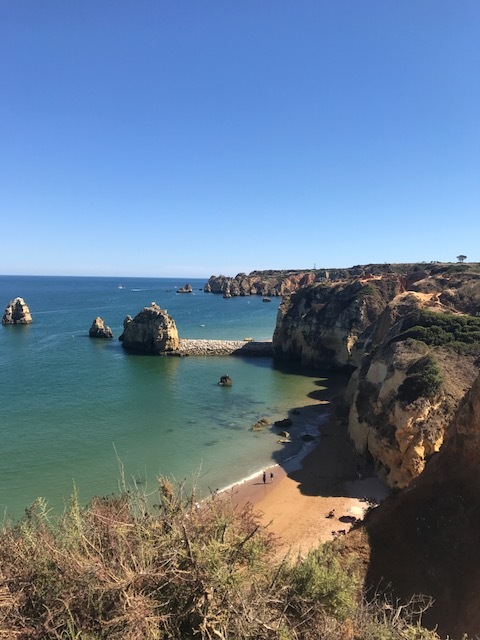 Highlights:
Ponta de Piedade - you can go on a boat tour like we did with Bom dia (half day spend on a boat with drinks/lunch provided)
Beach hopping - Praia da batata, Praia do pinhao, Praia Dona Ana & more...
Adage Tipica A Forja - amazing seafood & cheap (but great) wine
we spent indulging at the Corinthia Hotel Lisbon
(we needed some R&R before returning home on our 6-hour flight!)
There you have it - my 10 days in Portugal.
I'm one of those crazy planners so I create Maps and Itineraries on Google as soon as I book trips. Click here to see my Google Map of Portugal.
Happy travels!