Juanmoto x Coldtea
What happens when a chef from one of your favourite restaurants takes over a fun bar in Kensington? Juanmoto! Leemo Han from Hanmoto, Pinky's Ca Phe and OddSeoul created a new menu at the popular "hidden" bar in Kensinton Market, Coldtea. Being a fan of his food, I couldn't wait to try it.
One night after an event that didn't feed me enough, a few of my friends and I headed to Juanmoto. I didn't know about them but I knew I wanted to try pretty much everything on the menu - it's not hard because the menu is pretty small.
Check out the dishes we had: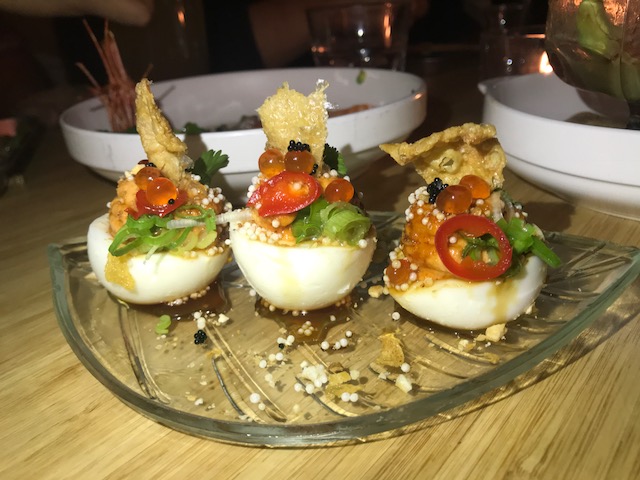 Juamoto Deviled Egg, chicken chicharron, black tobiko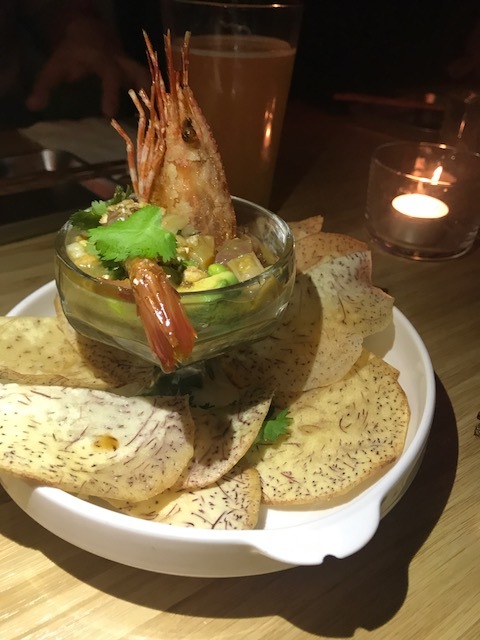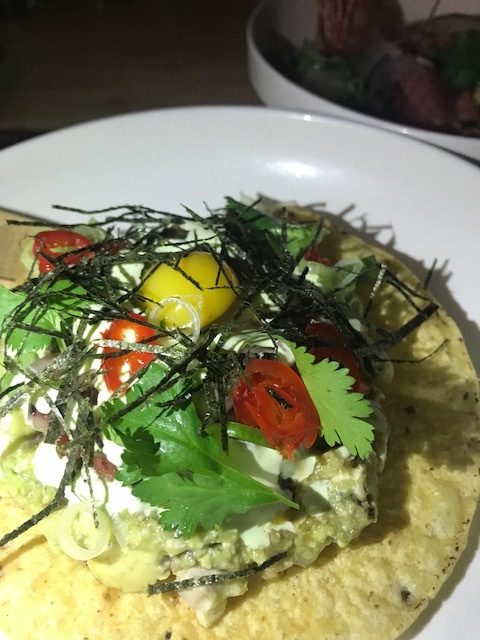 Leche De Tigre Ceviche - avocado, taro chips, scallops, tuna, surf clams, prawns, tobiko
Steak Tartare - eye of round, wasabi seasoned octopus, quail yolk & tostada
Sashimi Plate - salmon, mongo squid, scallops, hamachi, uni, spot prawn & fried caper
Shime Samba - Torched mackerel ginger, daikon & chimmichurri
Teriyakitori Wings - charred, roasted with green sauce
Tempura McFly - chicken tempura, tartar sauce, green sauce, iceberg lettuce on wonderbun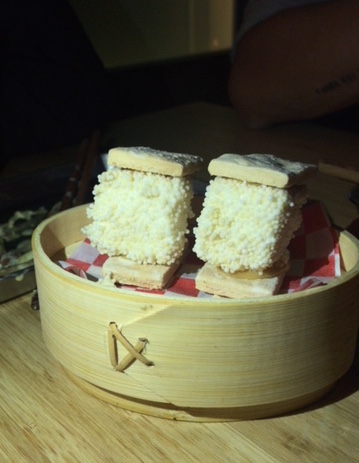 Miso ice cream, dulce de leche, arare, Argentine butter cookies
I really enjoyed most of the items we ordered, but my top 3 would be:
Steak Tartare
Sashimi
Tempura McFly
If you're looking for a casual spot for super tasty food, check this place out!